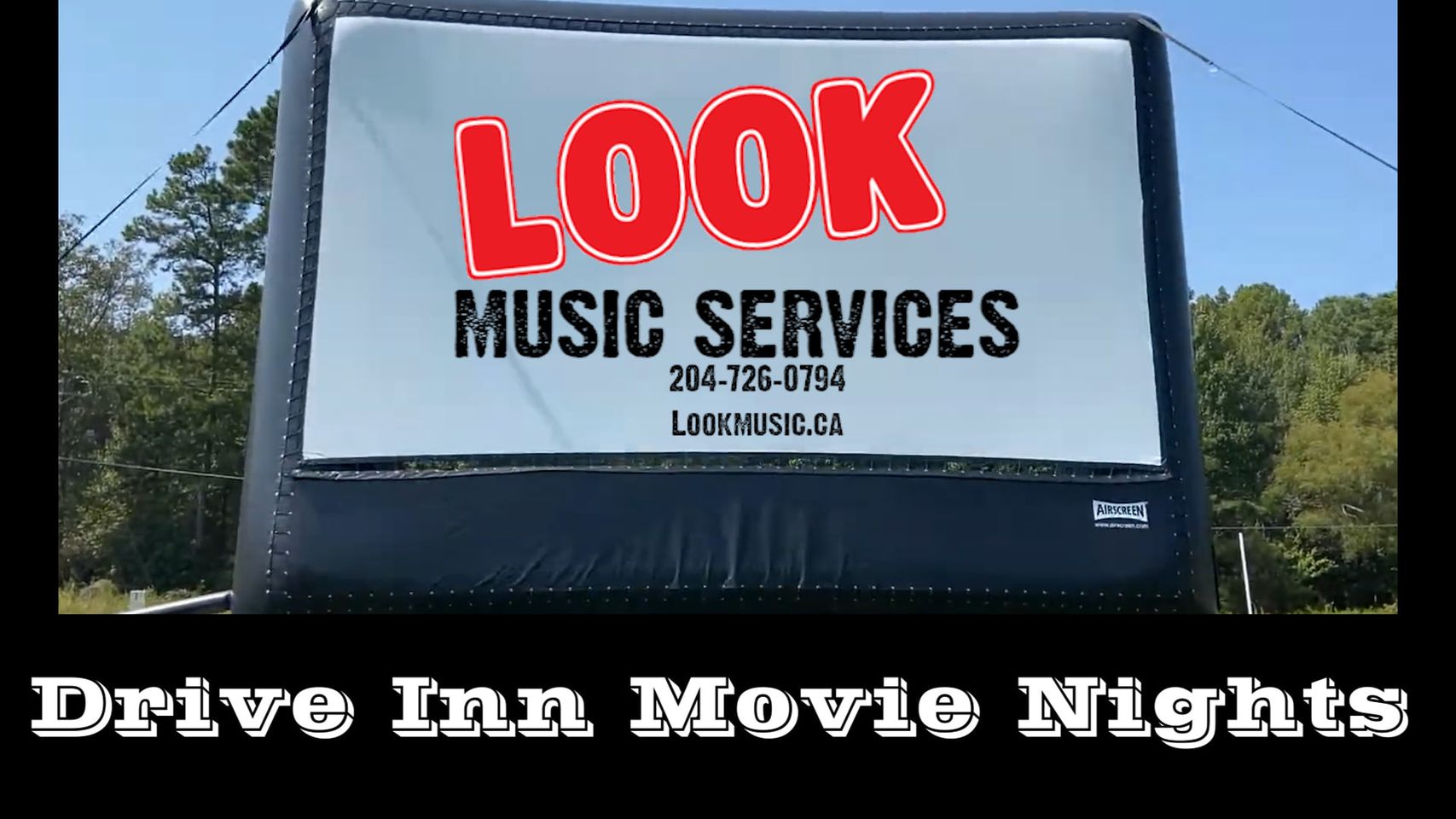 Looking to do something fun for your community this summer?



Look Music makes it possible to take advantage of a lovely evening and a great family movie all at once.

We have upgraded our Drive-In movie screen this season, larger and more heavy duty!

We can turn any parking lot or field into a classic drive-in theater. All your viewers must do is tune into their car radios and enjoy the show.

We provide all the services, you require: the giant screen, digital projector and FM transmitter

Give us a call 204-726-0794 or email us lookmusic@wcgwave.ca for a quote, date availability, and movie selection.